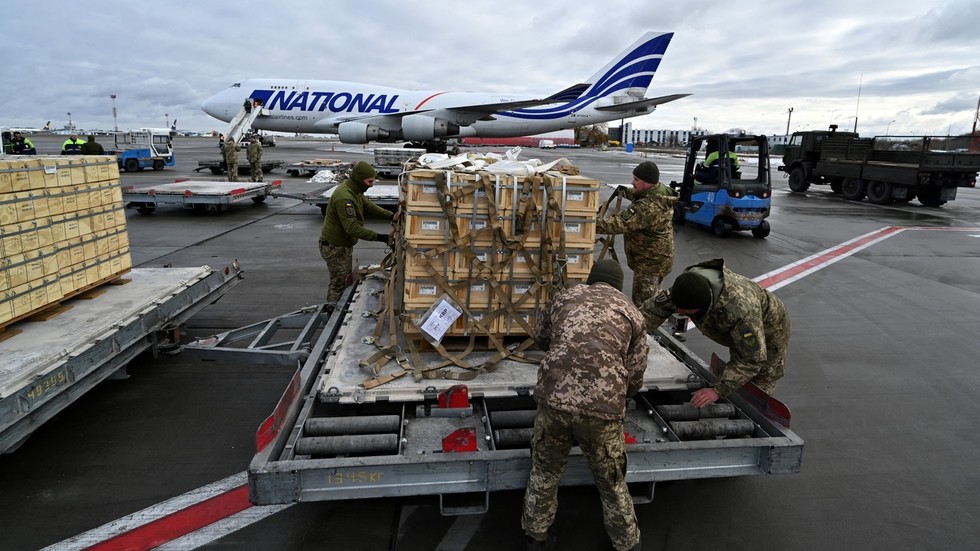 President Joe Biden will reportedly announce more military aid to Kiev after meeting with his Ukrainian counterpart at the G7 summit in Japan
The US is providing weapons to Ukraine in a manner that avoids a major escalation, While House National Security Adviser Jake Sullivan said on Saturday.
President Joe Biden's "core precept… is that we are going to do everything we can to support Ukraine in its defense of its sovereignty and territorial integrity," Sullivan said during a press-conference on the sidelines of the G7 summit in the Japanese city of Hiroshima.
While providing this aid, Washington is "going to proceed in a way that avoids World War Three — that precept has remained intact," he stated.
The press conference saw a number of questions about the possible supply of F-16 fighters to Kiev. On Friday, Biden told the G7 leaders that Washington would support an effort by the UK, the Netherlands and other European countries to train Ukrainian pilots to fly the US-made jets.
"As the training unfolds in the coming months, we will work with our allies to determine when planes will be delivered, who will be delivering them, and how many," Sullivan explained.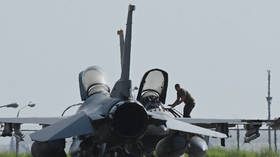 For months, the US had rejected Ukraine's push for F-16s, and the senior official was asked to explain the change in the Biden administration's stance on the issue.
Washington is providing the Ukrainian military with the equipment that "is required at a given point in time," he said.
According to Sullivan, the warplanes were not essential while Kiev was planning for spring and summer offensive operations. But now "we've reached a moment where it is time to look down the road and to say, 'What is Ukraine going to need as part of a future force to be able to deter and defend against Russian aggression as we go forward?'," he added.
Sullivan said the F-16 fighter jets were "part of that mix." Any future delivery of the planes to Ukraine would not conflate "with the basic proposition that the US is not enabling or supporting attacks on Russian territory," he maintained.
Politico reported on Friday that Biden was expected to announce another $375 million military aid package for Kiev after a meeting with his Ukrainian counterpart Vladimir Zelensky in Hiroshima over the weekend. It will include more artillery shells, armored vehicles and anti-tank weapons, according to US and Ukrainian officials.
READ MORE:
US involved in assassination of Russian public figures – Moscow
Moscow has repeatedly condemned the delivery of weapons to Ukraine by the US and its allies, arguing that they only prolong the fighting and raise the risk of what it terms a proxy war waged by the West. The Kremlin has also said the supplies increase the chance of a direct confrontation between Russia and NATO.
You can share this story on social media: