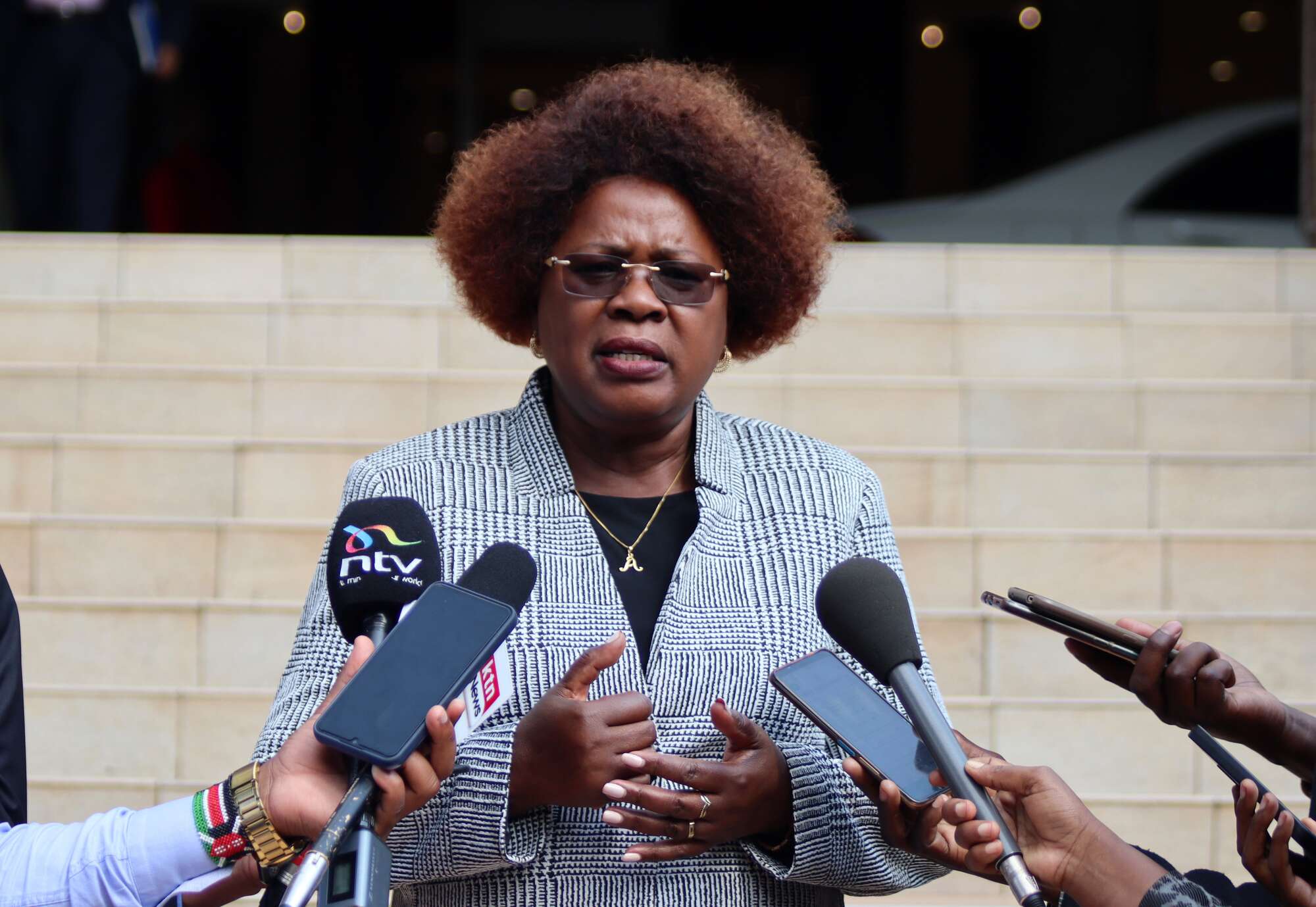 Economy

Kenya offers 100 dams to private investors in Sh1.7trn project
Friday May 19 2023

Kenya has offered private investors a chance to invest in 100 dams and unveiled a set of land incentives as it seeks Sh1.7 trillion to address the country's water scarcity challenges.
Addressing investors at a pre-bid meeting, Water Cabinet Secretary Alice Wahome said some of the dams are on public land, including forested areas, and will not be sold to them to ensure the project retains its status as a national endeavour.
"The government plans to partner with private investors by offering land, as some of the dam sites are on government land, especially in forests. It is important to note that the government will not be selling land as the land and the entire project will remain under the jurisdiction of the national government," said Ms Wahome.
She said water scarcity has been a pressing issue, particularly in peri-urban, rural and marginalised areas, adding that through the adoption of Public Private Partnership (PPP) initiatives, the ministry intends to ensure that sustainable and reliable water services are accessible to every citizen.
She added, however, that with an investor on board, it will function as a joint venture during the construction and payback periods to ensure the investor's return on investment.
Read: Sectors African investors are eyeing in Ruto government
"Once the project is completed, it will be taken over by the national government. The government will implement this initiative through its Water Works Development Agencies, which will cover all nine regions of the country as a matter of priority," she said.
The 100 PPP dams initiative seeks private sector capital and technology through a design, build, finance, operate, maintain and transfer model.
The programme aims to provide safe drinking water to an additional six million households, bring one million hectares under irrigation and generate 554MW of hydropower.
"The Ministry of Water and Sanitation recognises the urgency of this challenge and understands that collaboration with the private sector is critical to effectively address it. Through PPPs, the Ministry can leverage the expertise, resources and innovation of the private sector to improve water infrastructure and service delivery," said the CS.
Investors have always shied away from the water sector due to low returns despite being capital-intensive.
President William Ruto said in September that private firms will be allowed to invest in water and sell to the national government in a deal similar to that with electricity producers, as the government moves to attract new capital to bridge the funding deficit.
He said his government would turn to the private sector to increase access to clean water alongside other capital-intensive projects that it cannot immediately afford.
Under the proposed arrangements, private firms will build dams and drill water to sell to State-owned water agencies which will supply it to homes and other public entities at lower charges.
Water purchase deals with the private sector will help the government to pursue capital-intensive water projects without relying on loans as the country moves to ease the debt burden that has squeezed funds available for development expenditure.
The PPPs will promote the adoption of innovative technologies and sustainable water management practices, including the implementation of efficient irrigation systems, rainwater harvesting and conservation.
By integrating technology and sustainable approaches, the ministry aims to optimise water use, reduce wastage and ensure long-term water security for the nation.
"The PPPs will prioritise the provision of affordable and equitable water services to underserved areas. By adopting innovative financing models and optimising operational efficiency, the Ministry aims to ensure that water services are accessible and affordable to all Kenyan citizens, irrespective of their socio-economic background," said Ms Wahome.
Amendments to the Water Act, she said, provide for public-private partnerships in dam construction, bulk water sales, a groundwater centre and asset transfer.
Read: We must invest in providing all Kenyans with water
"Our target is three million acres; we have a total of about 670,000 acres, which is not enough to give us the food security that our country needs. The aim of the PPP programme is to provide water to six million households, doubling the current number," said the minister.
→ [email protected]