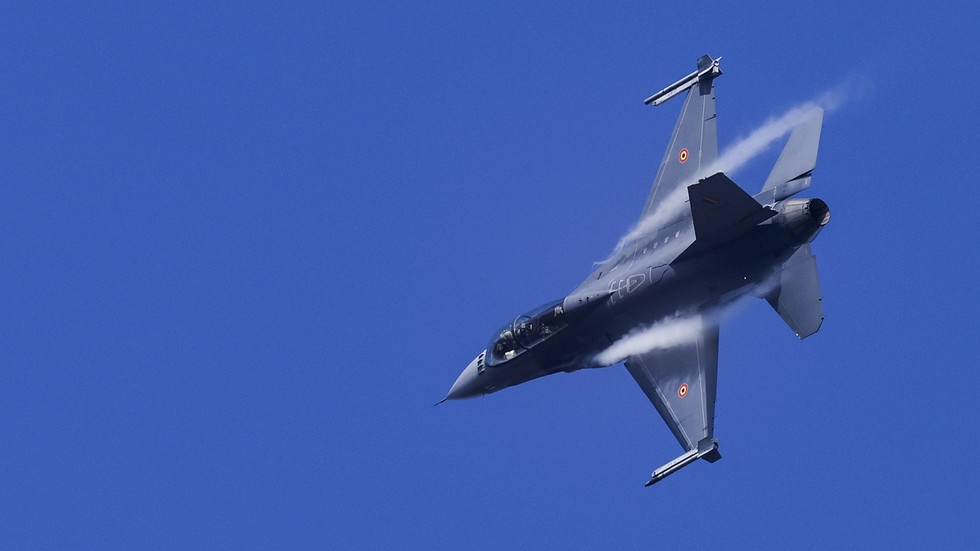 Without Washington's approval, Ukrainian airmen could only receive lessons on technical language and tactics, an official in Kiev has told the outlet
The US has forbidden its European allies from providing Ukrainian pilots with training on F-16 fighter jets, the New York Times has reported, citing a high-ranking official in Kiev.
Without approval from Washington, the best that Ukrainian airmen can hope for are lessons on technical language and tactical training on the ground, the outlet said on Wednesday.
Ukrainian President Vladimir Zelensky has been pressing Western backers for fourth generation F-16 warplanes for months, arguing they are crucial in defending the country's airspace amid a massive Russian missile campaign targeting military facilities and energy infrastructure.
The Ukrainian leader appeared to achieve limited progress during a recent European tour, with the UK and the Netherlands announcing on Tuesday that they would work on building an "international coalition" to provide Kiev "with everything from training to procuring F-16 jets." London announced that training will begin this summer, while Zelensky's office claimed that Belgium was also eager to help prepare Ukrainian pilots.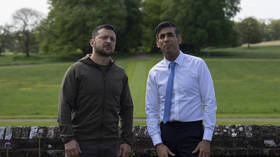 The unnamed Ukrainian official told the NYT that four nations, including the Netherlands and Norway, have "quietly signaled" that they are ready to supply Ukraine with the warplanes produced by Lockheed Martin.
F-16s contain classified technology and Washington's allies must obtain special "releasability" permission from the Pentagon to even discuss it with outside partners such as Ukraine, a senior US Defense Department official explained to the paper.
Another American official told the NYT that the administration of US President Joe Biden is sticking to its stance of not sending its own F-16s to Kiev. Washington is said to be concerned that the expensive jets would absorb too much of the funding allocated by the US to help Kiev, and in any case the planes would not reach the battlefield in time for Ukraine's long-expected counteroffensive.
However, the source did not rule out the possibility of the White House eventually issuing re-export licenses for the F-16s to European allies, which would enable them to supply the aircraft to Ukraine.
READ MORE:
Zelensky's F-16 wish list revealed – Politico
Moscow has repeatedly warned that deliveries of more sophisticated weapons to Ukraine by the US and its allies could cross 'red lines', leading to a major escalation in the hostilities. Russia argues that the provision of arms, intelligence sharing, and training to Kiev's troops already means that Western nations are de facto parties to the conflict.