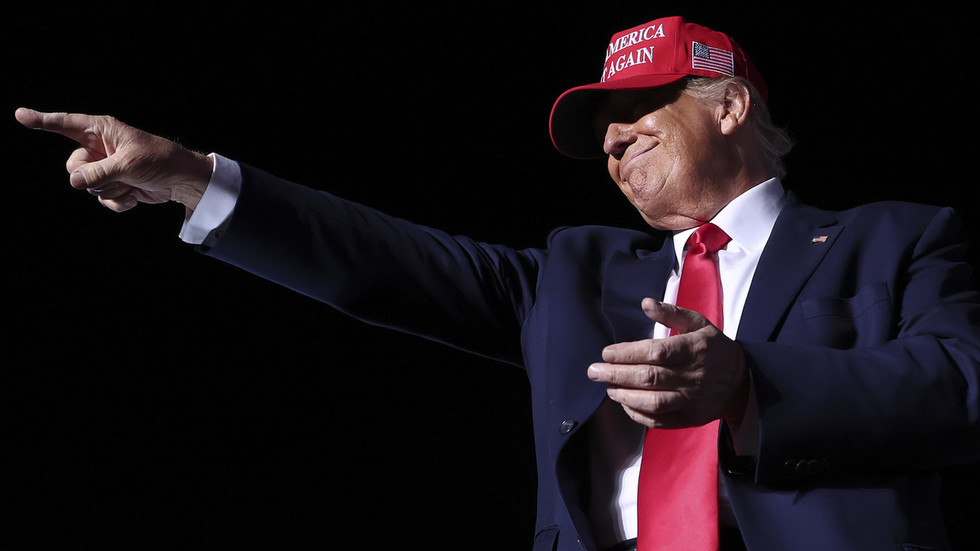 The 45th president is way ahead of potential party rivals and even leads incumbent Joe Biden
Former US president Donald Trump is far ahead of all declared competitors in the 2024 Republican presidential primaries, including Florida Governor Ron DeSantis, who still hasn't formally announced his candidacy.
A Morning Consult poll published on Wednesday showed Trump at 61% and DeSantis at just 18% of the primary vote, for a 43-point spread. This tracked with the latest Big Data Poll results, which showed Trump at 60% and DeSantis at 17%. 
Trump's former VP Mike Pence is in distant third place with 6% of the votes, followed by Nikki Haley and Vivek Ramaswamy at 4% each, according to Morning Consult. 
The RealClearPolitics' average of all major polls showed Trump at 56% and DeSantis at 19.9%, a 36-point gap. RCP also cited two surveys by Economist/YouGov, which showed DeSantis tied with President Joe Biden in a hypothetical match-up, but Trump two points ahead of the incumbent.
Big Data also showed Biden losing to Trump if the 2024 election were held this month, with the Republican getting 45% of the electorate and the Democrat netting 38.1%. In this poll, however, Biden is almost four points ahead of DeSantis.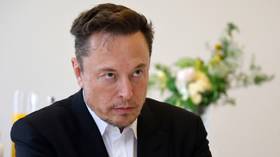 In the 2020 election, which Trump continues to challenge to this day, Biden officially won the most votes ever in US history – 81 million – and won the electoral college by the exact same split as Trump did in his 2016 upset over Democrat Hillary Clinton.
DeSantis is immensely popular in Florida, winning the 2022 re-election with a 19-point landslide, but the polls suggest this has not translated to national support. He was in Iowa last weekend for a series of campaign events traditionally associated with the presidential primaries, though he has yet to formally announce he's running.
A number of Republicans who do not wish to see Trump back in the White House have lined up behind DeSantis, urging him to enter the primaries. While Florida resident Trump and his governor agree on most issues politically, their camps have been engaged in a war of words for several months now. Speaking to the Munich security conference earlier this year, Democrat mega-donor George Soros outlined just such a scenario, expressing hope that the Trump-DeSantis fight would fracture the Republicans and get Biden re-elected in 2024. 
You can share this story on social media: