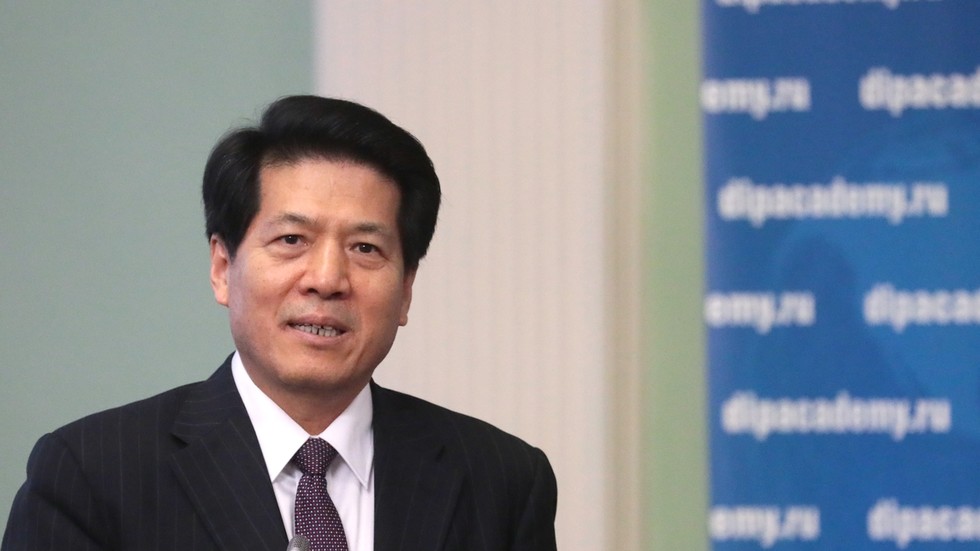 Li Hui visited Kiev to share Beijing's views on a political settlement to the Ukraine crisis
Ukrainian President Vladimir Zelensky has met with China's newly appointed special envoy for Eurasian affairs, Li Hui, who traveled to Kiev to convey Beijing's views on a diplomatic resolution to Ukraine's conflict with Russia. 
According to a statement published on Thursday by the Chinese Foreign Ministry, Li held talks with Zelensky as well as the head of the Ukrainian President's Office, Andrey Yermak, Foreign Minister Dmitry Kuleba, and representatives from several other ministries.  
Beijing said both sides had agreed that the recent phone call between Chinese President Xi Jinping and Zelensky had outlined the direction for future relations between their two nations, which it stated should be built on mutual respect and sincerity. 
During his trip, Li reiterated that Beijing is willing to serve as a peace broker to help reach a political resolution to the conflict with Russia, based on the principles outlined in a 12-point roadmap published by China in late February. 
"There is no panacea in resolving the crisis. All parties need to start from themselves, accumulate mutual trust, and create conditions for ending the war and engaging in peace talks," Li said, according to the Chinese Foreign Ministry's statement. 
The special envoy's two-day trip to Ukraine is the first leg of a wider European tour, during which he is expected to visit Poland, France, Germany, and Russia. Beijing has explained that the trip aims to promote communication toward "a political settlement of the Ukraine crisis."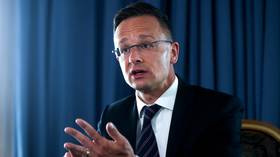 China's peace efforts have been welcomed by Russia as well as some European nations such as Hungary, and have been praised for acknowledging the national interests of both parties.  
The roadmap, however, has been criticized by some in the West. NATO Secretary General Jens Stoltenberg claimed that China lacked "credibility" as it has refused to condemn Russia's actions in Ukraine. EU foreign policy chief Josep Borrell insisted that "the only thing that can be called a peace plan is Zelensky's proposal."  
The Ukrainian president has demanded that Russia must withdraw from territories that Kiev claims as its own, as well as pay war reparations and face an international tribunal. The Kremlin has dismissed the initiative, claiming it does not take into consideration "the realities on the ground," including the new status of four former Ukrainian regions as part of Russia.
You can share this story on social media: