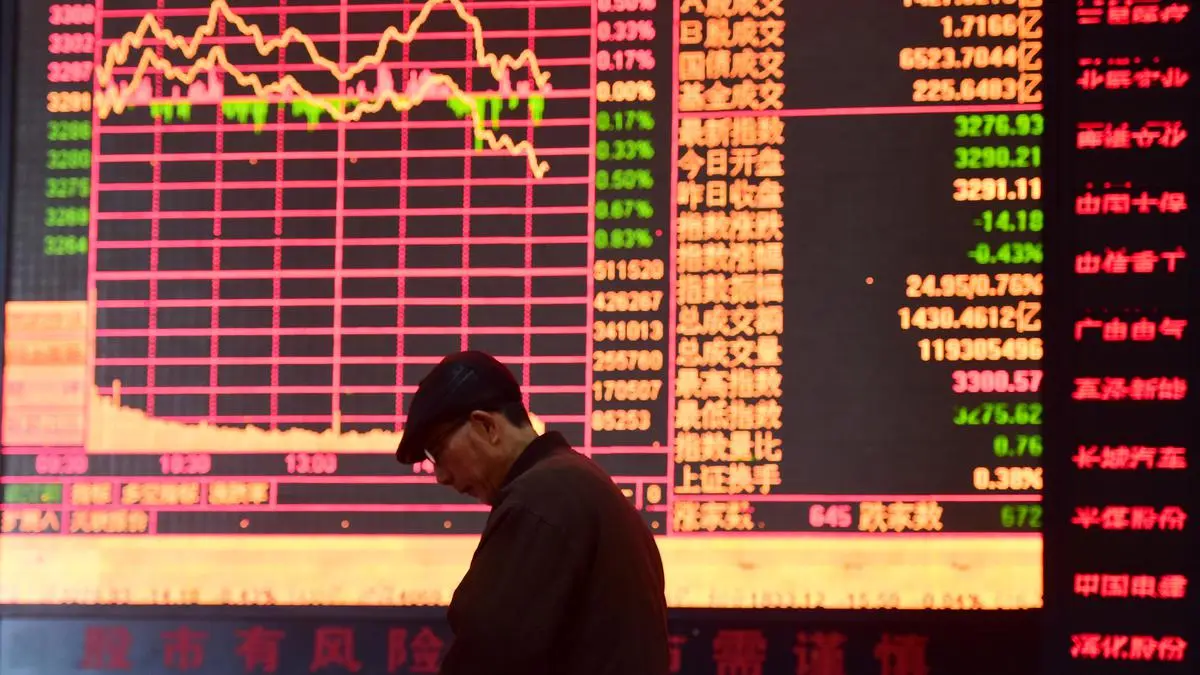 Asian stock markets followed Wall Street higher on Thursday on hopes US political leaders can reach agreement to avoid a potentially disastrous default on government debt.
Shanghai, Tokyo, Hong Kong, and Sydney advanced. Oil prices edged lower.
Wall Street rallied on Wednesday after President Joe Biden expressed confidence "America will not default" despite the lack of agreement on Republican demands for cuts in aid to poor families to pay for food, medical care, and rent in exchange for raising the amount the government can borrow.
"Markets are now fully pricing an in-time resolution of the crisis," said Clifford Bennett of ACY Securities in a report. "No one wants to sell ahead of an announcement of a deal being made."
Speaker Kevin McCarthy of the House of Representatives said, on Tuesday, the two sides were far apart but could reach a deal by the end of the week. The US government will run out of cash if they don't agree by June 1 to increase its borrowing limit.
Any disruption in US government borrowing and debt payments could send shockwaves through the global financial system.
Treasury debt is regarded as the world's safest asset and influences the price of private sector borrowing.
Also read: Mixed performance by city gas companies; outlook positive
The Shanghai Composite Index gained 0.6 per cent to 3,302.46 and the Nikkei 225 in Tokyo advanced 1.5 per cent to 30,533.64. The Hang Seng in Hong Kong rose 1.3 per cent to 19,807.06.
The Kospi in Seoul was 0.6 per cent higher at 2,509.30 and Sydney's S&P-ASX 200 added 0.6 per cent to 7,239.60.
New Zealand and Southeast Asian markets also rose. India's Sensex also rose 0.53% to 61,895 in early trade.
On Wall Street, the benchmark, S&P 500 index, rose 1.2 per cent on Wednesday to 4,158.77.
The Dow Jones Industrial Average rose 1.2 per cent to 33,420.77. The Nasdaq composite gained 1.3 per cent to 12,500.57.
Congressional negotiators and the White House are arguing over Republican demands for cuts, curbs on spending growth or work requirements for social programs. The Republican plan would block Biden's proposal to forgive some student debts and would repeal tax credits to promote use of clean energy and combat climate change.
Traders already expected at least a brief US recession this year following interest rate hikes to rein in stubbornly high inflation by cooling business activity.
Also read: IndiGrid's ₹4,000 crore acquisition: How it will impact unitholders
Investors also worry about the health of global banks following three high-profile failures in the United States and one in Switzerland.
Banks have been squeezed by the unexpectedly fast run-up in interest rates, which caused the market prices of bonds on their books to fall.
In energy markets, benchmark US crude lost 18 cents to $72.65 per barrel in electronic trading on the New York Mercantile Exchange. The contract rose $1.97 on Wednesday to $72.83. Brent crude, the price basis for international oil trading, declined 16 cents to $76.80 per barrel in London. It gained $2.05 the previous session to $76.96.
The dollar declined to ¥137.46 from Wednesday's ¥137.61. The euro gained to $1.0846 from $1.0838.